Main leaders of tangshan city came to Xieli observe and inspect
---
The 70th birthday of the motherland coincides with the cheers on the parade ground, and Tangshan Xieli recently ushered in another form of review.
On the morning of October 9, Ding Xiufeng, deputy secretary of the municipal Party committee and mayor, Guo Yanhong, director of the Municipal People's Congress, and Hu Guohui, chairman of the Municipal Committee of the Chinese people's Political Consultative Conference, visited Tangshan xieli conveyor belt transport equipment Co., Ltd. Sun HuiFu, Secretary of Lunan District Committee, Li Junchao, deputy secretary and head of the District Committee, part of the leaders of the four major groups of the district and general manager of Tangshan xieli Wang Xiaochen, deputy general managers Wang Shuang and Wang Jinlong accompanied.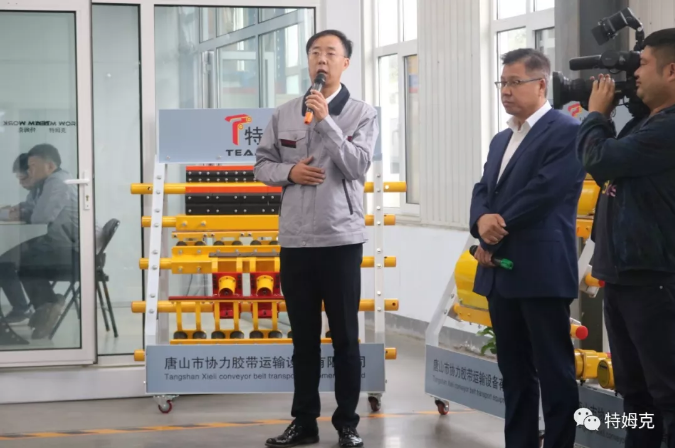 General manager Wang Xiaochen, first gave a brief introduction to the visiting leaders in terms of enterprise culture, development process, honorary achievements, market prospects, etc. leaders at all levels expressed their great concern and affirmation. Mayor Ding Xiufeng praised the advanced concept, scientific management and entrepreneurship in the development of the company.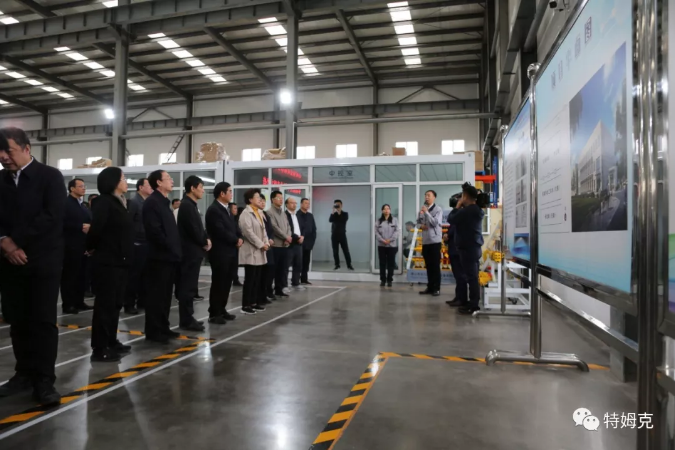 Mayor Ding Xiufeng pointed out that we should seize the development opportunity of Tangshan, take the initiative to integrate into the construction of new industrialization base around Bohai Sea, give full play to the advantages of private technology-based enterprises, take the lead in Entrepreneurship and innovation, and promote enterprises to become bigger and stronger. In the face of mayor Ding's ardent expectation, general manager Wang Xiaochen said that the xieli peoples would adhere to the path of scientific and technological innovation, continue to increase investment in research and development, create economic benefits, but also take into account social benefits, and contribute to the industrial transformation and upgrading of Tangshan city!