Tangshan xieli win the excellent member enterprise of 2018 raw material preparation and handling Academic Committee
---
On November 2, 2018, Tangshan xieli was invited to participate in the annual meeting of "raw material preparation and handling Academic Committee of metallurgical transportation branch of China metal society" held in Wuhan, Hubei Province. Our company was awarded "excellent member enterprise".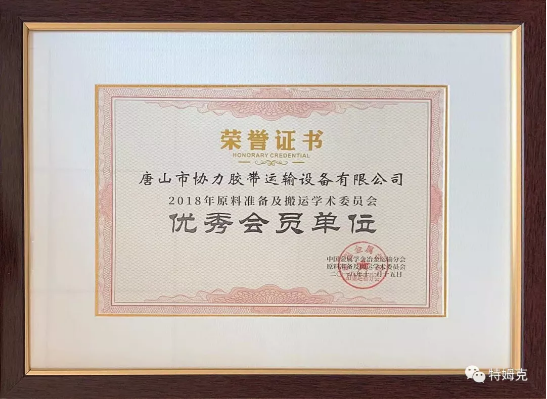 Certificate of honor
The conference made academic exchanges on new products, new technologies and new processes in the field of raw material preparation and handling. Through the exchange and learning of the meeting, broadened the vision and ideas for the next step of business development, and provided scientific theoretical basis for the research and development of new products of our company.