"Beijing-Tianjin-Hebei expert Tangshan trip" ended successfully
---
Nov 14th the 2019 "Beijing-Tianjin-Hebei Expert Tangshan Trip" Intelligent Manufacturing, energy Conservation and Environmental Protection hosted by the Tangshan Human Resources and Social Security Bureau was successfully held in our city. Twenty experts from Chinese Academy of Sciences, Beijing University of Technology, Beijing Institute of Technology, Tianjin University, Nankai University came to our city for negotiation.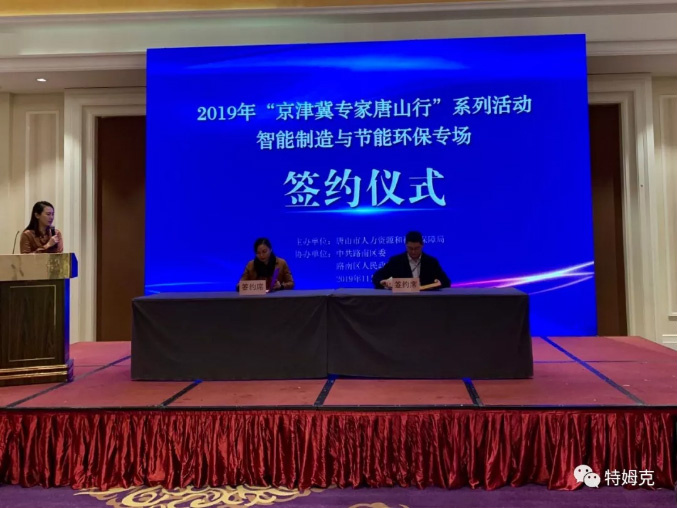 Deputy general manager of Tangshan Xieli Conveyor Belt Transport Equipment Co., Ltd Wang Shuang as representative to participate. and signed the project of "Internet of Things Development for Conveyor Emergency Protection Device" with Beijing Institute of Technology. After signing the contract, Dr. Sun Yewang from Beijing Institute of Technology and Wang Shuang accepted an on-site interview with the TV station, and explained the significance of the project.
In addition, the company will also conduct docking negotiations with many experts from various colleges and universities, and have conducted in-depth consultations with Dr. Li Jiangyun from the Beijing University of Science and Technology in the field of machine vision and artificial intelligence to Initially reached a cooperation intention.